Image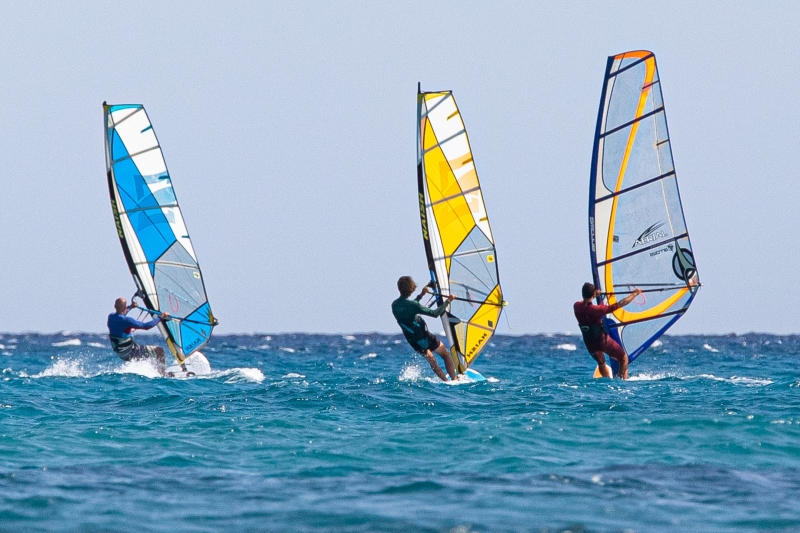 Our spot - Equipment rental and storage
Our center has plenty of space to store your equipment, which will be secured by our nightguard and video surveillance. The rack is separated from the other material and is available only for owners. In case it's necesarry, we can repair sails and board and provide maintenance.

We also offer funboards, sails and harnesses for rental. In our watersportscenter you can find RRD and JP boards: freerides, freestyle waves and Slalom from 102 lt to 158 lt. We are provided with Neil Pride and RRD monofilm sails from 3.0 to 8.2. Included in the price of your equipment rental is your wetsuit, harness, and lifejacket.
Image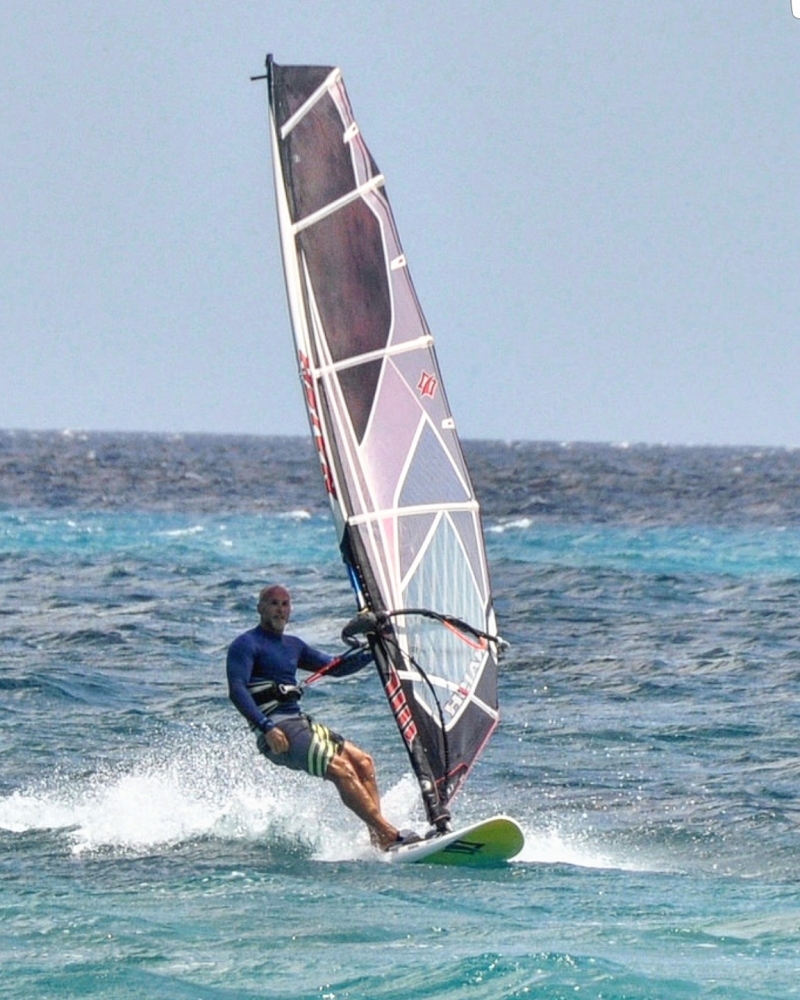 Wind
The main wind during summer is the Scirocco which blows from the South East. A typical morning will start with a 6/7 knot breeze allowing the beginners to get familiar with their new passion and intermediates to practise more advanced manoeuvres in the easier conditions. As the afternoon arrives it brings the thermal wind of around 15-25 knots perfect for the advanced freeriders to plane round their carve jibes and intermediates to take their first steps into the footstraps.

In the bay the water is mirror flat for freestyle whilst just outside there are plenty of decent ramps for jumping. Sometimes mistral blows in, and when this happens, freeriders and advanced windsurfers can get their adrenaline kicks surfing wild wind, 25 to 35 knots. With tramontana from the north, big waves come along and you can practice your jumps close to the beach.
All in all, the wind is variable and has something to offer for every type of windsurfer.
Image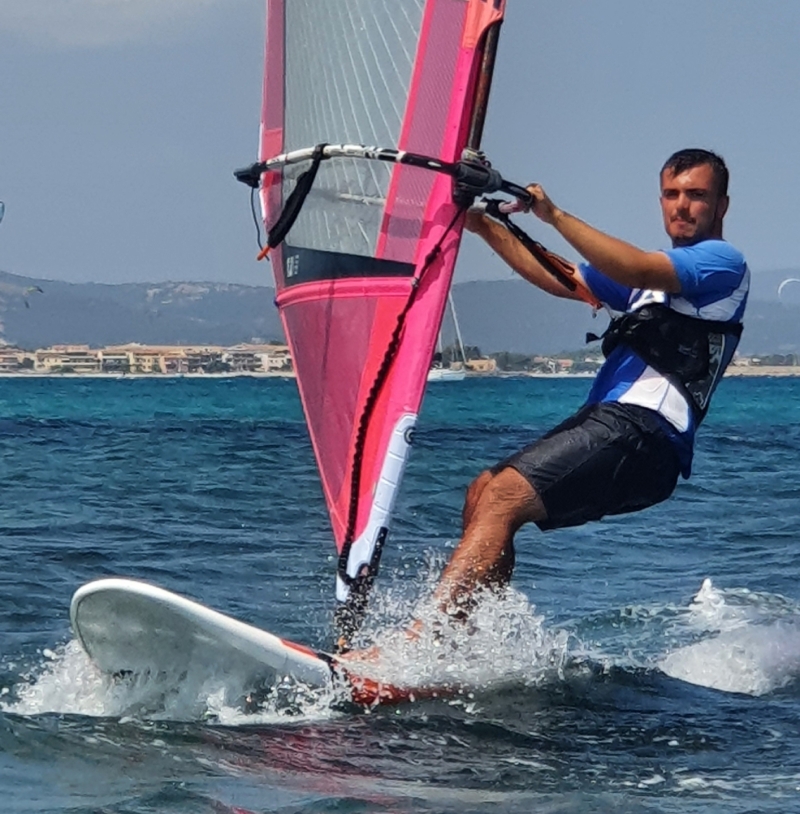 Advanced Courses - Private Lessons
Planning on footstraps – Harness – Beachstart – Waterstart – Powertack – Powerjibe – Duckjibe – Jumps


Image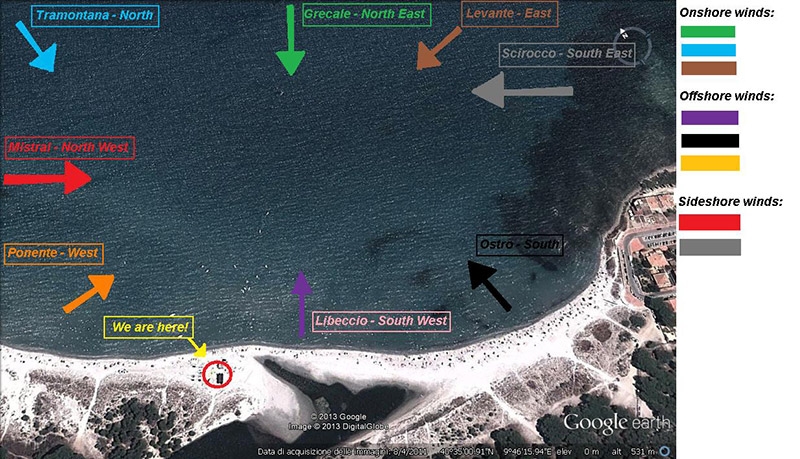 Prevailing Winds
Prevailing winds:
April – May: Mistral(NW); Scirocco(SE); Grecale(NE)
June – July – August: Scirocco(SE)
September: Mistral(NW); Grecale(NE); Scirocco(SE)

Thermic wind:
June - August (12.00 – 16.00) from south/south east, warm wind(15 – 23 knts)
Flat water close to the coast and good chops out

Wind Speed Averages:
morning (10.00-12.00 from 6-12 knts)
afternoon (12.00-18.00 from 15-23 knts)

Advice:
If you want to practice and enjoy your manoeuvres stay not too far from the coast. Out of the coast, after the the tower of Santa Lucia, you can find good chops (1 meter+) and ramps to jump.